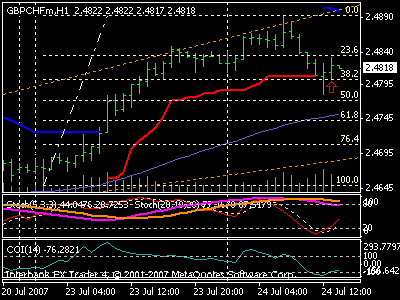 GBP/CHF (10am EST) 1h chart:
hmmm... seems like a good entry there.
- Low ATR at 38.2 fib.
- Pin bar formed 3rd bar from right.
- Stoch & CCI crossed up.
- Downtrend volume decreases.

Target at previous high (2.4890) or the upper trendline or the blue ATR. We'll see...

Take note: This is GBP/CHF; not EUR/CHF.