EURCHF 4h chart- Watch the 2 support trendline. Price seems to bounced on the first one with Stoch and CCI supporting the view.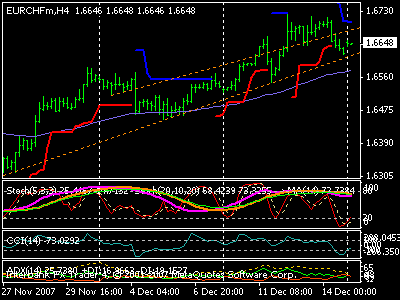 EURCHF 1h chart- Same scenario as 4h chart, Stoch and CCI about to crossed up. Wait of a confirmation. Broke of the support trendline means bearish trend is formed.

However, we have a bearish bias on the daily chart.I will stay out on this one. I'm expecting these 2 weeks to have low volatile market due to holiday season.